When people think of the word "scholar," most people imagine something like a straight-A, top athlete student. What they don't realize is that anyone can give away a scholarship. Therefore, an increasing number of people and organizations have developed weird scholarships with non-traditional criteria.
A Growing Number of Weird Scholarships
Many scholarships work hard to break stereotypes and molds. This is great because many talented high school and college students don't have strong grades or test scores. These are students who will likely succeed in college; they just don't have traditional scholarship credentials.
I was skimming through a list of local high school scholarships when I came across one with fascinating albeit bizarrely narrow criteria. This award required applicants to have a C-average and plan to major in agricultural management.
The person giving away the scholarships was a successful farmer who had average grades. With his success, he wanted to give back to high school seniors who were similar to him in school.
While some may call these weird scholarships, they are perfectly awesome for students who fit the criteria!
Riches in the Niches
If you've heard me talk or taken my course, you know I strongly encourage you to search for "niche" scholarships. These are scholarships that match your narrowed-down qualities and interests.
From more common niches like sports and volunteer work to the more unusual scholarships you'll see below, there are scholarships for a WIDE variety of criteria.
Many students get focused on the larger national scholarships that have broad criteria. While those are great, there is often much more competition. Therefore, when you focus on niche scholarships, you can often find unique scholarships with less competition. Plus, if you strongly match the niche criteria, you have a greater chance of standing out.
While weird scholarships may be, well, bizarre… if they get you money for college, then great!
Even if the scholarship is for a smaller dollar amount, keep in mind how quickly this money can add, especially if you find scholarships with less competition. If you spend 2 hours filling out a scholarship application that wins you $1,000, that's like making $500 per hour! That's fantastic money for high school and college students!
Weird Scholarships That Actually Exist!
Here are eight unusual scholarships you can apply for today!
Zombie Apocalypse Scholarship
"Did binge-re-watching "The Walking Dead" get you thinking about what you'd do if the streets filled with flesh-eating zombies? Maybe you've envisioned your post-apocalyptic world overrun with the living dead, forcing you to come up with a zombie survival plan — and quick!
Hone your survival tactics and imagine what your high school or college campus might be like in a zombie apocalypse. The Zombie Apocalypse Scholarship committee wants to know your plan to "avoid the zombies, where you'd hide, and the top-five things you'd bring to stay alive."
This program gives one "successful survivor" $2,000 towards college costs.
When it comes to weird scholarships, this one is a standout. Visit the Zombie Apocalypse Scholarship page to apply!
STARFLEET Scholarship
Attention, Star Trek superfans!
STARFLEET seeks to award that enthusiasm. Applicants must share what STARFLEET activities they're involved in and submit a recommendation letter from "a member of STARFLEET in good standing that has achieved the rank of Captain or above." These Trekkies aren't joking about their fandom.
There are five scholarships of up to $1,000 awarded annually. Visit the STARFLEET Scholarship page to apply!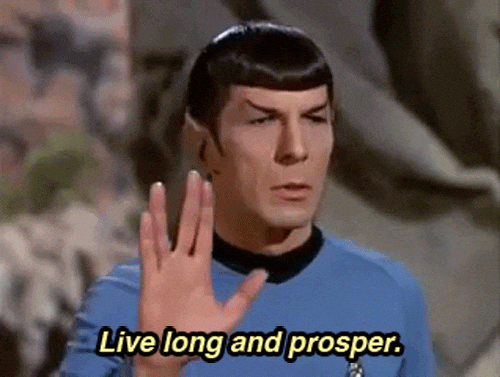 United Federation of Doll Clubs Scholarship
Dust off your old Barbie collection because if you love dolls, here's your scholarship! This fund was developed "to promote original research leading to better knowledge, understanding, and appreciation of dolls."
There are four scholarships of up to $1,000 each awarded annually. Visit the United Federation of Doll Clubs Scholarship to apply!
American Fire Sprinkler Association Scholarship
Do you know about the life-saving properties of automatic fire sprinklers? Well, this organization is hoping you will learn. Their goal is to help educate and train students and the public at large about fire sprinklers. The winners are randomly selected at the end of the contest by a computer-generated drawing.
Ten $2,000 scholarships awarded annually
Visit the American Fire Sprinkler Association Scholarship to apply!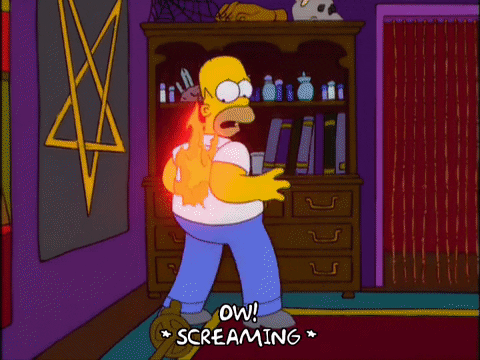 Tall Clubs International Scholarship
The founder of this club dreamed of creating an organization that would benefit tall people, including in their educational pursuits. Therefore, if you're a female over 5'10" or male over 6'2″, this one is for you!
Each year, Tall Clubs International awards multiple scholarships of up to $1,000 each.
Visit the Tall Club Scholarships page.
Chick and Sophie Major Memorial Duck Calling Contest
Have you been honing your duck calling skills? Well, quack quack, you might be eligible for this scholarship. With four awards given annually, totaling $4,250, this duck calling contest rewards students who have honed their skills.
Joking aside, I've worked in marketing at a Duck Calling convention, and people take this craft VERY seriously!
Visit the Chick and Sophie Major Memorial Duck Calling Contest page to apply!
Evans Golf Caddie Scholarship
Are you aware of the competitive world of golf caddies? If so, tune in.
You may be eligible for significant scholarship dollars. For the 2019-2020 school year, they awarded 280 four-year, full tuition and housing scholarships to high school seniors. That's a lot of money for a niche scholarship!
Visit this page to apply for the Evans Golf Caddie Scholarship!
Zolp Scholarship
Are you a Catholic high school student who plans to attend Loyola University Chicago with the last name Zolp? Yea.. us either.
Talk about specific criteria. This shows that you should make sure to dig into the scholarships at your university to see if there are any niche or weird scholarships with your unique qualifications.
The amount of the scholarship isn't specified and varies depending on the amount available each year.
Visit the Zolp Scholarship page to learn more.
Find Your "Weird Scholarship" Today!
We hope this article has given you some ideas for scholarships that are right for your unique situation. From the unusual to the bizarre, there are plenty of weird scholarships out there for you!
Check out various scholarship databases to explore what's available and make your list! Whether you are a high school or college student, remember, it's never too early or late to apply for scholarships! While the amount varies between scholarships, every little bit adds up and sets you up for a debt-free degree!
For more information on how to begin your scholarship search, check out THIS post.