The Best College Student Jobs
College is a time of new beginnings and opportunities. It's also an opportunity to work your way through school while earning money! Luckily, there are plenty of jobs for college students that will allow you to work your way through school while still having the time to enjoy being young! 
With this post, we'll explore the best options to find the perfect job as a student.
Should you work during college?
There are many fantastic opportunities to work your way through college.
The vast majority of college students in the United States today work while attending school. According to a 2015 Georgetown study, a consistent 70 to 80 percent are active in the labor market while getting their education. The Georgetown researchers also found that about two in five undergraduates and three in four graduate students put in at least 30 hours a week on the job. So if you plan to work while attending college, you're in good company!
Whether you want to work while in college or whether it's a necessity, consider it a plus. Studies show that college students who work a modest 10 to 15 hours per week are more likely to succeed in college than those who don't work at all. 
It's an excellent chance for you to earn money and gain experience while getting an education. That way, when you graduate, you'll be able to find employment more easily than someone who hasn't had any working experience.
Types of Jobs for College Students
There's not a "one size fits all" approach to working your way through college. Who you work for, when you work, and how you work—your possibilities are virtually endless! And you don't have to pick just one. For example, you could sign up for work-study and then freelance on the side. Or you could take a part-time position on weekends and then intern during the summer.
As we explore the best jobs for college students, think through which ones might be best for you.
Work-Study Jobs for College Students
Students demonstrating financial need in their financial aid application are often offered a work-study option. Work-study is a federal program that helps students earn money through part-time work at the school; at a federal, state, or local public agency; at a private non-profit; or at a for-profit organization. Students work during the school year, earning up to the fixed amount of money stated in their financial aid award letter. They are guaranteed to receive at least the current federal minimum wage.
However, just because you are eligible for work-study doesn't mean you're guaranteed a particular job. You will still need to find the right position and apply for it, just like any other job. Get in touch with your campus employment office to learn more about what's available.
A key benefit of work-study is that the money doesn't count against you on the FAFSA in the following years. This means that if you're relying on financial aid in subsequent years, these earnings won't decrease your eligibility as other income can. If you have the opportunity to participate in work-study, weigh it against other options. Also, don't just take the first position you find. Do your homework so you can find the right spot for yourself.
Examples of work-study job positions include:
Being a campus tour guide.
Research assistant.
Working in the computer lab or library.
To learn more about work-study, visit the Federal Student Aid website.
Internships
An internship is a temporary position offered by a company or organization that gives students real-world experience, knowledge, and skills relevant to a particular career field. Some majors and degrees require students to complete an internship.
Many of these opportunities don't pay. That's okay, in a sense, because they tend to pay off down the road.
Still, some great ones do offer students a stipend or wage. Of course, you shouldn't make your decision based solely on money. But, if you'll be doing the work anyway, getting paid while completing an internship is a pretty great way to go.
Interning while in college provides a host of benefits that can catapult you into your post-college career. So if you're going to take one of these positions, which I highly recommend, leverage it for future success. Be strategic about how and where you work. You want to stretch the value beyond a bullet point on your résumé and maximize the time invested.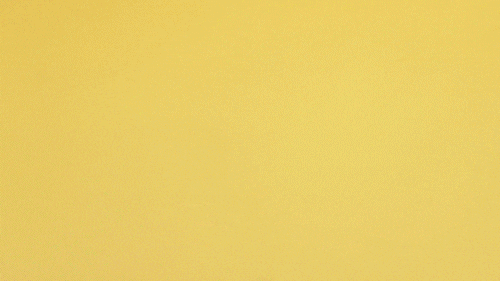 Start your internship search within a company or organization you're interested in working for after graduation.
If they don't list that they offer internships on their website, then send them a quick email inquiry. You may also want to attach your resume and cover letter. The worst thing that can happen is they say no.
Keep in mind that it's not just about the title of your internship. You want to make sure you are working on challenging projects or tasks and learning as much as possible. You also want to develop a deep understanding of how things work at your target company.
Check out Internship Finder to help you in your internship job search.
Co-Ops
Cooperative education programs, or co-ops, are partnerships between schools and employers that allow students to receive paid career training within their field of study. Co-ops make it possible for participants to work alongside professionals on real-world projects, make an income, and in some cases, earn credit.
Occasionally the terms co-op and internship are used interchangeably. A primary difference, however, is that co-op students usually stop taking classes to work full-time. In contrast, internships are typically part-time, allowing you to maintain a regular class schedule.
The most common co-op model alternates between a semester of classes and a semester of full-time work. Also, co-op students usually fill a fundamental role within the corporate structure, whereas internships are often add-on positions in a company. Consequently, your earning potential with a co-op is generally much higher.
Co-op Benefits
A significant benefit of co-ops is that the income you earn does not count against you on the FAFSA and is excluded in calculating your EFC. However, it may still affect state and school-based aid. Be sure to speak with your financial aid officer to verify how this job could affect your package. This financial aid perk can make it one of the best jobs for college students.
In the world beyond campus, companies will often only consider applicants with at least a year's worth of experience in the field. Sometimes, they want even more than that. That can be a significant challenge for new graduates. Co-ops are a great way to build that experience. Because co-op students have worked full-time for several months, they generally graduate with more established professional relationships and project experience than their peers.
It's important to note: not all universities or majors offer co-ops. If yours does, check to see what rules and financial implications apply. You may not have to pay standard tuition while completing a co-op, but some sort of smaller fee is possible. Do your research to explore if a co-op program is the right college job for you.
"Traditional" Jobs for College Students
There are thousands of college student jobs beyond those tied to your financial aid package or school programs. Full- or part-time work is available pretty much anywhere!
From waiting restaurant tables to working at a nursing home to sales associate positions at the mall, these jobs all have the potential to help you pay for your college education. And because your school doesn't regulate them, your income and hours aren't restricted. Plus, you are still earning experience that can help you in the job hunt after you graduate.
Take your time to find a flexible job (or that fits within your class schedule), pays well and benefits your résumé in the future.
Visit Indeed, Ziprecruiter, or Linkedin to help with your job search. Also, don't hesitate to ask about a job in person at your favorite locations. You can also watch their social media for job postings.
Freelancing
Building a business as a freelancer is a great way for college students to make money while maintaining flexibility. If you have a valuable skills, outsourcing platforms make it easier than ever to get paid for your services.
Maybe you've got a knack for designing logos or websites, or perhaps you'd make a great personal assistant or proofreader. With the growth of websites like Upwork, TaskRabbit, and Freelancer, you can be up and running in a matter of minutes. Also, companies like Uber, Lyft, and Handy provide other flexible options for work.
Nannying is also a great option. Apps like SitterCity and Care making it easier than ever to find a job. You could also tutor international students, helping them learn english with VIPKID.
And that's just scratching the surface!
Employment at a College
During a graduate school class, the instructor had us go around the room and introduce ourselves. I was surprised to learn that over half of my peers in that course worked for the university! I later learned that they were receiving an 80 percent discount on tuition in addition to their wages!
Many colleges and universities offer extensive discounts to their employees. And staff positions go beyond teaching jobs. Campuses need many jobs filled to run smoothly. While this may not be the most traditional route to a degree, the savings can be huge!
Think about it: if you already plan on getting a degree and you will work somewhere anyway, then a salaried staff position at your school is like getting a big bonus! As a result of your job, you not only receive a paycheck but a vastly reduced school bill.
This works especially well for graduate students, who typically already have a bachelor's degree under their belt and are better qualified for university-based positions. In addition, the tuition break often extends to dependent students as well; therefore, parents employed at universities can be a source of significant discounts!
Assistantships are also solid options for college-affiliated employment. They are designed to provide paid, part-time, academic-related work to graduate students. The benefits can vary between universities and programs. They often include hourly pay, tuition discounts, or a combination of both.
College Tuition Assistance Programs
Tuition assistance programs are employer-sponsored benefit programs that reimburse employees for education expenses. They can be particularly helpful for a college student who delayed starting college, has a family to support, or decides to pursue graduate school after entering the workplace. Maintaining a career and earning a living while receiving a significant discount toward a degree is a great option!
These programs are typically managed through a company's human resources department. IRS regulations allow employers to provide up to $5,250 to employees each year tax-free. This leads many employers to stay within that limit. Still, these programs can vary significantly depending on the company. Here are some of those ways:
GPA Requirements. Employees may need to maintain a minimum GPA to remain eligible for assistance.
Timing. Some programs will pay upfront for tuition, while others reimburse the employee for tuition upon receipt of grades.
Post-Degree Commitment. Companies may require employees to continue working for them for a certain period after graduation.
Limitations. The program may only be offered to specified employees, or the areas of study may be restricted. For example, an employer might only pay toward tuition for middle management or above, or if the coursework directly relates to an individual's job description.
Logistics. The process to secure funding with some companies may be more complicated than with others. Employees may have to go through an interview or multilevel approval process first.
Completion Schedule. The length of time a company pays toward an employee's degree may be limited.
In a sense, it's kind of working backward by putting the job before the degree, but it can be a great way to get an education without debt!
Next-Level Jobs
In our rapidly changing world, each new year brings more and more opportunities for students to earn a career-advancing certification or an associate's degree before finishing a four-year degree. No longer do high schools just offer shop class, for example. Today, it's possible to get trade-school certification along with your high school diploma!
Now let's take this strategy a step further. If you've completed specialized training early on, this can open wide the door for you to work smarter in college. You may be able to secure a higher-paying position because of your work experience. This can open the door to even better jobs while you're in college!
Let's say you're studying medicine. If you have received EMT training, why not choose that kind of work versus a fast-food job while earning your degree? Or maybe you want to test out the entrepreneurial waters. You could get your real estate license and build a business while in school. The experience can be invaluable to your career—and your bank account. You'll quickly notice the difference that even $5 more per hour makes. 
You've got this!
All this should encourage you that the college job of your dreams is within your reach. That's why it's worth a bit of extra energy in the search process: because there's nothing like finding work that will genuinely make you happy and help you build career skills.
There are many types of jobs available for college students from which to choose. It's important that you find one that suits your skillset, and hopefully, that you enjoy. Whether you want a job in the service industry or prefer to work with animals, there is something out there for everyone! 
Set your goals for the school year, and then go for them!
Making money is, of course, important to your debt-free goals, but it's a lot more fun when you can achieve your financial goals through fulfilling work. So be willing to do what it takes, give it your best effort, and keep your eyes on the prize. The freedom of a debt-free future is priceless.