The College Essay
It's that time of the year, and you're probably thinking about how to get into your dream school. A big part of the college application process is learning how to write an excellent college essay! 
When I was applying to college, the essay was one of the most daunting parts. It took me a lot of time to write college essays with content that felt was genuine and interesting enough for admission committees.
After working with thousands of high school students, I realize how many other students similarly struggle! So if you feel overwhelmed, you're not alone!
To help you get into your dream school, we have compiled ten tips on how to write a fantastic college application essay.
But first, let's discuss why the college essay is so critical and mistakes to avoid.
Reasons Why Colleges Ask for College Essays 
In a sea of applicants trying to distinguish themselves, it's challenging for college admissions officers to determine who is the best fit for their school. However, the college application essay provides a means for students to get creative and demonstrate interesting qualities.
In addition, the college essay is an opportunity for potential students to express what motivates them academically or personally that might not be evident in their transcripts or extracurricular activities.
Below are some of the reasons why colleges ask for these college essays.
To portray your writing skills
We can all bet that college is quite challenging for anyone who cannot write. College life entails writing, and colleges use this essay to gauge your writing skills. The college wants to admit students with the writing skills required to keep up with their coursework.
The admissions officers will use the college admission essay to gauge your general command of English, sufficient vocabulary, and literacy skills to arrange your thoughts, points, and opinions in an orderly manner for efficient communication.
To demonstrate your critical thinking skills
One of the skills that will prove helpful in college is critical thinking skills. You will be required to dive deep beneath the surface of an issue. Moreover, you will be required to go beyond basic thoughts and have the ability to defend your ideas.
No matter the topic of your essay, the admissions officer will be keen to try to pick out your ability to relate to the world around you effectively. They will want you to prove that you can think critically and reflect meaningfully about your ideas and things around you.
To show that you are a good fit
Let's say you are interviewing someone for a job position in a company. A considerable part of the process involves asking standard questions to the applicants. Of course, since they are standard, many applicants will have similar answers. In addition, however, interviewers will often ask the interviewee if they have anything relevant they'd like to add.
Wouldn't it make more sense to care about this answer quite a bit?
This is a similar situation that colleges find themselves in during applications. After using a standard format during the application, the admission essay section gives applicants more leeway. It gives applicants a chance to share their views and colleges to see if those views align with the college.
Common Mistakes Students Make When Writing Their College Application Essay
Many students treat the college application essay like an afterthought. They put it off until the last minute and don't take writing their essay seriously.
This is a huge mistake because, as we've seen from our discussion of college essays in this post, many colleges take this component very seriously in their admissions decisions.
Your effort in your college essay could be the difference between whether you get the opportunity to attend your dream school or not. I say that not to make you nervous but rather to encourage you to devote the appropriate time to this piece of the application puzzle.
Below are some of the common mistakes that you should avoid.
Rewriting the resume
Admissions officers use your essay to learn more about you and pick up on things that weren't in other parts of the application. This includes your personality, initiative, passions, work ethic, problem-solving skills, critical thinking skills, and adaptability.
Some students approach their college essays by breezing through their list of extracurriculars and honors without offering additional insight. You would be doing yourself an injustice by only repeating information already captured in your resume.
It's okay to talk about things you've already mentioned. Just make sure to add a different perspective or provide additional information that helps admissions officers know you on a deeper level.
Not sticking to the directions
Whenever you write your college essay, start by going through the provided instructions and writing prompt carefully.
When writing your college essay, it's essential to stick to answering the question provided. While there is often a lot of flexibility in how you respond, you still need to stay within the given essay prompt. This shows admissions officers that you know how to follow directions and understand the requirements.
Controversy
While writing your essay, it is typically best to avoid writing about topics that can be sensitive or highly controversial. This is because you do not know the person going through your essay. Imagine writing about a controversial topic, and the person reading it disagrees with your opinions? This will create the wrong impression, and your chances of getting the opportunity might be affected.
Your goal is to get to college, not to express your stand. Therefore, it would be best to stick to neutral information.
Writing about other people
It is okay to highlight people you admire, such as mentors. When you mention something about other people, you can use it as a lead to explain how they influenced you to do positive things. However, it is not advisable to dig too deeply into their story, no matter their position in your life.
Not taking it seriously
Some students approach their college essay like an afterthought. They quickly throw it together a few hours before they hit "submit" on their admissions application.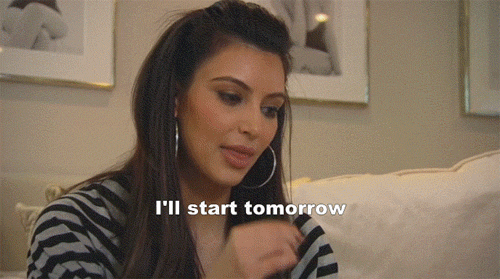 Henceforth, they are missing an easy opportunity to stand out from the crowd. A few extra hours of editing and proofreading could take their essays from okay to fantastic. It could give them the edge they need to gain admissions.
If you want to get into a great college, it is crucial to take your essay seriously. When the competition is high, your college application essay gives you a chance to distinguish yourself from other students who may have similar grades and activities.
10 Tips To Make Your College Essay Stand Out!
Now let's get to what you really want to know: how to make your college admissions essay shine!
You want your college admission essay to make it to the 'yes' pile.
So how do you do that?
Here are ten writing tips to help you stand out from the crowd!
Start writing early
An early start on your essay will aid in the writing, improving, and revising of your work. Begin early to avoid working under stress. Rushed work may cause you to have repetitive ideas, grammatical errors, and a plethora of mistakes.
Giving yourself time will allow you to evaluate as many ideas as possible for your essay and choose the most likely to resonate with the college admissions committee.
Read instructions carefully
Few things say "I don't care about this" more than not following the instructions in the essay section. You'd be surprised by how many students misread or misunderstand an essay prompt and submit a college essay that has nothing to do with the actual question. So make sure you read and reread every essay question. Also, make sure the direction of your essay falls within the context of the question.
Do Research
If you're interested in a school, get to know more about their culture, values, and what they look for in students. See if you can find admissions statistics and notice any patterns. Do they value volunteerism? Does their mission statement say something about the impact they hope their students will have in the world?
Having an idea about what the school values can help you wisely choose the experience or direction you talk about in your essay. In addition, it'll allow you to cater your response to the college's goals and priorities.
Grab the reader's attention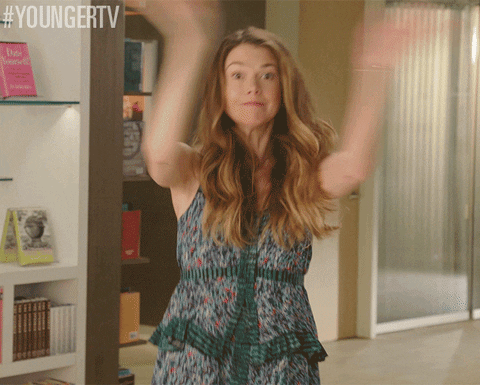 We're all human, including college admissions officers. So if they start reading something boring, it's easy to zone out.
That's why it's vital to grab the reader's attention in your introduction. If you give lackluster background information in your first paragraph and wait until later to share something interesting, you may have already lost your reader's engagement. So instead, hook them right from the beginning with an interesting fact, story, or perspective.
As you continue further into your essay, make sure your words are well constructed, offer a logical storyline, highlight your points in an organized manner, and let your story flow so that the reader can easily understand and follow along.
Write in the first person
Most essay-writing in high school is not in the first person. In contrast, it is encouraged in the college application essay. This is where you refer to yourself, using the I/we perspective. You are the main character of the essay, and it is your perspective. This is important because it will help the reader dive much more into your personality, inner thoughts, experience, knowledge, and emotions.
Be authentic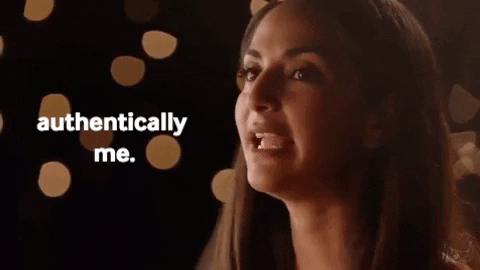 Some students think that they can only write about something positive and happy to make a good impression. In reality, the admissions officer is seeking to know YOU.
Perhaps your life has been challenging, and you've faced some really negative experiences. If that's part of your story, you can share that in your essay. You can paint a picture of a challenge or challenges you've faced and how they've impacted you becoming you.
In general, however, it is good to let the reader know something positive you have learned from your experience or how the challenge has helped you somehow.
On the other hand, people sometimes think you have to write about challenges to stand out. If that's not authentic to your experience, don't feel like you need to stretch that direction. Plenty of students write engaging and thought-provoking essays that have nothing to do with challenges.
The bottom line: be authentic to you and your life experiences.
Eliminate Fluff
While you may want to get close to the word count limit, it is better to write for impact over length. In other words, cut out any unnecessary details or descriptions that do not add anything significant to the story.
While I don't recommend writing an essay that is well below the word limit, it's better to be concise than to write an extended essay that's fluffy and loses the reader.
If you want to make an impact, make sure every word in your essay enhances your essay and further clarifies what you're trying to say.
Edit and Proofread
You want to ensure that your essay is of high quality and that you have effectively communicated your intentions. If your article is riddled with errors, the reader may conclude that you are careless.
Editing your essay ensures that you have written and structured your writing in a way that is clear, concise, and effectively portrays the point of your essay. For more information on how to effectively edit an essay, click HERE.
When proofreading, you want to carefully check for spelling, grammar punctuation, or any other errors or mistakes.
Doing this shows that you approached your essay with thoughtfulness and intentionality.
Utilize all the resources you have at your disposal
It's wise to have people read your work and give feedback. See if your college counselor, English teacher, or other trusted adults are willing to read your essay and give feedback. While you want to make sure your work stays authentic to you, they may have suggestions that greatly enhance the impact of your essay.
Think about it, if you continually edit and improve your college essay to the point where it impacts almost everyone who reads it, you significantly increase your chances that it will positively impact the college admissions committee.
Go an extra mile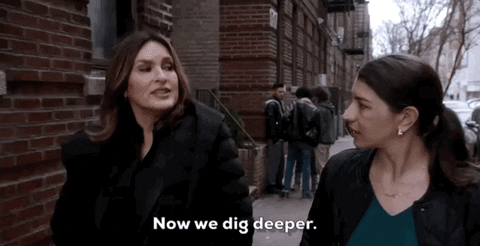 If you want to get into a competitive college, do a deep dive into how to write the most effective essay. I recommend the book College Essay Essentials to help you better understand the most effective and powerful ways to develop your college essay to stand out.
While it may feel time-consuming to read an in-depth book on college application essays, it could mean the difference between admissions to your dream school or not. It could also equate to you getting into a great college that offers you a full-ride versus only having costly options.
The extra time and effort you invest now can have a tremendous impact in the long run.
College Essay Examples
Many students learn best by example! So if you'd like to see some college application essay examples, check out these pages. They show how other students approached the essay section and what worked for them.
Don't try to copy or emulate their work. Instead, use it as motivation and direction to get your creative juices flowing. I hope they will help you develop the best approach for your own standout college application essay.
26 Outstanding College Essay Examples 2020/2021
12 College Essay Examples From Top-25 Universities (2021)
A powerfully written college admission essay can give you a good chance of getting into the college of your dreams. Use these tips to help you come up with a standout college essay.
Yes, it may seem like a lot of work, but your efforts can pay off big-time!
You've got this!